6 traits of good swimming pool builders
Good swimming pool builders possess a combination of skills, qualities, and traits that make them successful in their profession. Splash Away Pool and Spa provides swimming pool builders in and around Red Oak, TX, Mansfield, TX, Midlothian, Waxahachie, Ovilla, Glenn Heights.
Here are six important traits that define good swimming pool builders: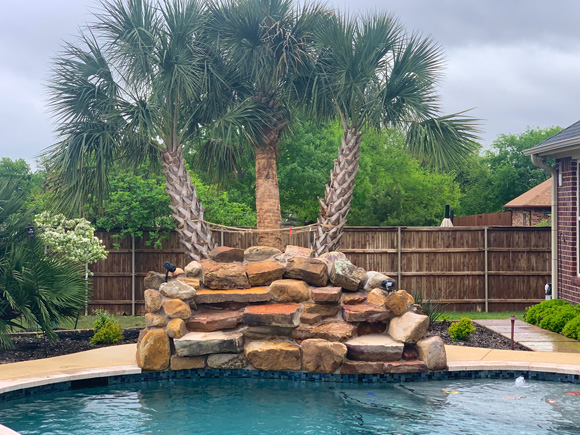 Expertise and Experience: A good pool builder should have a strong foundation of knowledge and practical experience in pool construction. They should be well-versed in various pool types (e.g., in-ground, above-ground, indoor, outdoor) and materials (concrete, fiberglass, vinyl) to provide the best solutions for their clients.
Attention to Detail: Building a pool requires precise measurements and attention to detail. A good pool builder is meticulous in their work to ensure that the pool is structurally sound, level, and aesthetically pleasing. They pay close attention to plumbing, electrical systems, and the pool's surrounding environment.
Creativity and Design Skills: Pool builders should have a sense of aesthetics and the ability to design pools that not only meet the client's functional needs but also enhance the overall look of the property. They should be able to translate their clients' ideas into practical, appealing designs.
Strong Communication: Effective communication is crucial in the pool-building process. Good builders can explain complex concepts to their clients in a clear and understandable manner. They also need to coordinate with subcontractors, suppliers, and local authorities to ensure the project runs smoothly.
Knowledge of Local Building Codes and Regulations: Pool builders must be well-versed in local building codes and regulations related to pool construction and safety. Compliance with these regulations is essential to ensure the pool is safe and legal.
Customer Focus and Integrity: A strong focus on customer satisfaction and integrity is essential for good pool builders. They should be transparent about costs, timelines, and potential challenges. Trustworthiness, reliability, and a commitment to delivering what was promised are all critical.
In addition to these traits, a good pool builder should also stay updated with industry trends, use high-quality materials, and have a track record of completing projects on time and within budget. Checking references and reading reviews from previous clients can help you assess a pool builder's reputation and determine if they possess these essential traits. Kindly call us without hesitation.