Pool Builder for Outdoor Cabanas, Patio Pergolas, Outdoor Kitchens, and Outdoor Fireplace Installation in Glenn Heights, TX
Splash Away Pool and Spa is a leading provider of custom pool building in Glenn Heights, TX and the surrounding areas. Our beloved clients rely on us for high-quality swimming pools, excellent customer service, and competitive pricing.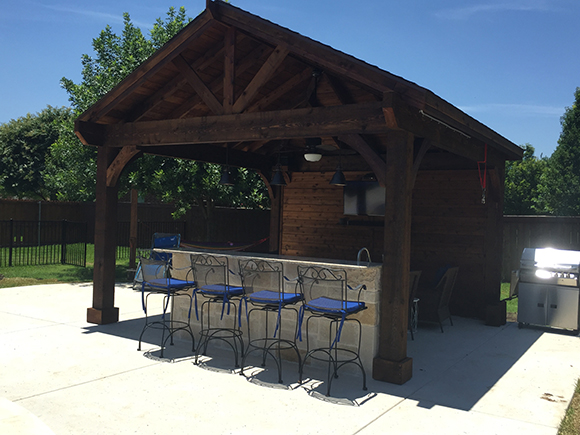 Our contractors pay close attention to detail to ensure we deliver a fantastic job every time we visit your property. If you're looking to construct a new outdoor oasis right in your backyard, contact our team today for a free estimate.
Inground Pools by Splash Away Pool and Spa Serving Glenn Heights, TX
Inground pools come with a wide range of unique benefits for you and your family to enjoy. When life gets busy, spending some quality family time around the pool can bring joy to everyone in the house. Our pool company can construct an inground pool large enough for the whole family and guests to enjoy.
We can also throw in an outdoor cabana Glenn Heights residents can use when the sun gets too extreme. Adding these features to your property is also an excellent way to improve your home's curb appeal. Families in Glenn Heights are always on the hunt for homes with pools, so you can expect to see an increase in value if you plan to sell.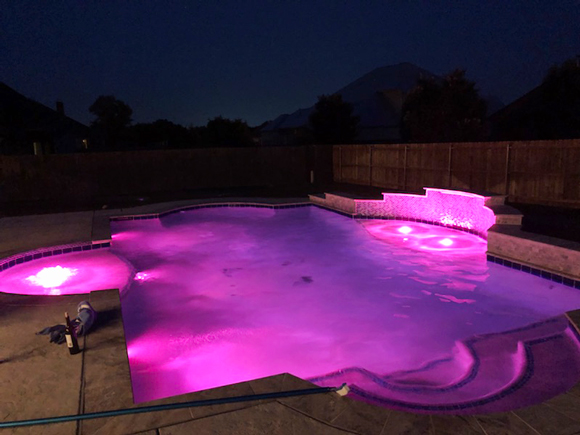 Patio Pergola, Outdoor Cabana, and Outdoor Kitchen Design and Installation in Glenn Heights, TX
Why stop at a swimming pool? Our company can add several other amenities to your outdoor oasis to enhance the fun in the sun. If you search "Patio Pergola Glenn Heights," you'll see that several homeowners are utilizing this amazing feature to bring together friends and families. Incorporating an outdoor kitchen in your backyard design will increase the number of summer activities you can enjoy.
Here at Splash Away Pool and Spa, we can help you with everything from floor plans, construction, outdoor fireplace installation, and patio covers. To enhance your outdoor living experience, all you need is a trusted pool builder like Splash Away Pool and Spa.
Glenn Heights is a fast-growing community that's a fantastic place to settle down for families and young working professionals. The town only had a population of around 300 back in the 1970s. Today, there are thousands of residents enjoying all the local attractions.
You can spend time escaping life's stresses at the Windmill Hill Nature Preserve or enjoy a night out on the town at one of the many diverse restaurant options.
Reach out to our team today at (817) 907-5677 for a free estimate or to discuss one of our several outdoor design options and get started on creating your dream backyard.