Pool Builder, Pool Installation, Pool Remodel, and Outdoor Kitchen in Cedar Hill, TX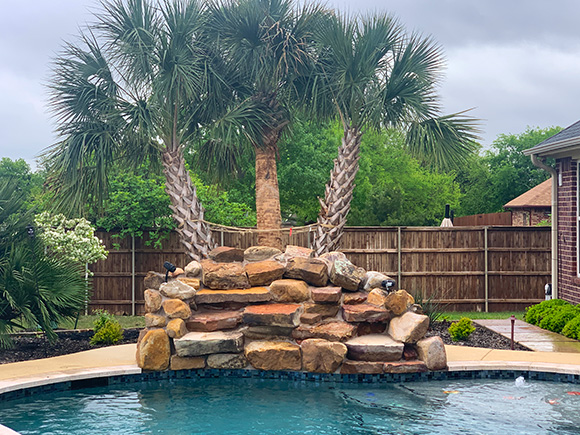 Pools are a way of life in Cedar Hill, TX and the surrounding areas, so much so that there are custom pool builders and pool installation businesses.
One of the best pool builders is Splash Away Pool and Spa, and this is because the owners are on-site for each pool installation that happens at their clients' properties. As a custom pool builder, we can incorporate a variety of different features, including separate shallow areas that are perfect for small children, water falls for the water return from the filtration components, and more.
Let us help to design your outdoor oasis with a quality pool installation and more. Contact us today to get your outdoor getaway started.
Pool Builder in Cedar Hill
Part of what sets us apart as a custom pool builder in the region is the fact that we will do 3D renderings of your property with the pool and all of the associated features. This provides you a great opportunity to visually see what your pool will look like before a shovel breaks ground. If you want to see some changes, a few clicks and you will see the change. All clients know what they are getting before we execute on the plan.
Working with our team for your pool installation is an exciting time. There are many different materials, colors, and textures that our customers can choose from to make their oasis unique for their needs and desires. Splash Away Pool and Spa utilizes automation systems that empower pool owners with full control of their pool ecosystem from pool pumps, heating, sanitizing, water chemistry, water features, and lighting.
Outdoor Kitchens and Pool Remodels in Cedar Hill, Texas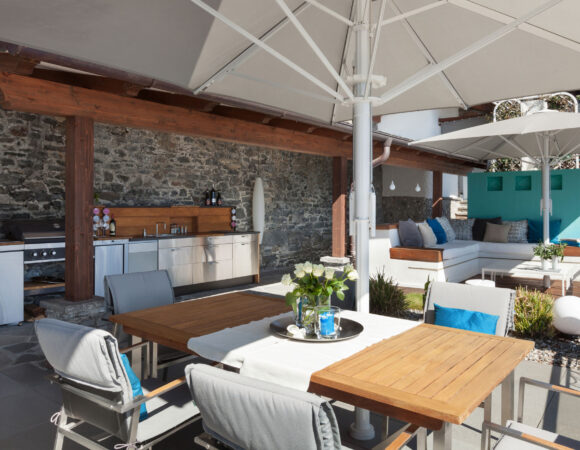 Not only do we handle pool installations but we are also well versed with pool remodeling projects. We can enhance your existing pool by making the controls available from your smart phone or other device, adding LED lighting, and even going so far as to change the shape of your pool. We also install custom outdoor kitchens where you can entertain family and friends poolside with drinks, snacks, and meals. Whatever pool ideas you have for your Cedar Hill, Texas property, make the call to our team at Splash Away Pool and Spa.
Keep your cool with your own outdoor oasis with a pool installation. On October 8, 1932, the then First State Bank of Cedar Hill was robbed by Raymond Hamilton, a sidekick of bank robbers Bonnie and Clyde. The city is sometimes referred to as the "hill country of Dallas". Contact us when you are looking for an experienced pool builder.
Looking to add a pool, hot tub, or outdoor kitchen to your property? Feel free to contact our team today at (817) 907-5677 for a quote. One of our custom pool builders can provide you with more details and advise you on the right kind of pool for your property. Out of all the pool companies to choose from, Splash Away Pool and Spa is the one you need for your outdoor oasis.