Pool Company, Pool Builder for Custom Pools, Outdoor Kitchens, and Patio Pergolas in Mansfield, TX
The contractors at Splash Away Pool and Spa are the top trusted pool builders in Mansfield, TX. We provide our clients with pool building, pool remodeling, hot tub construction, and several other outdoor living amenities every day.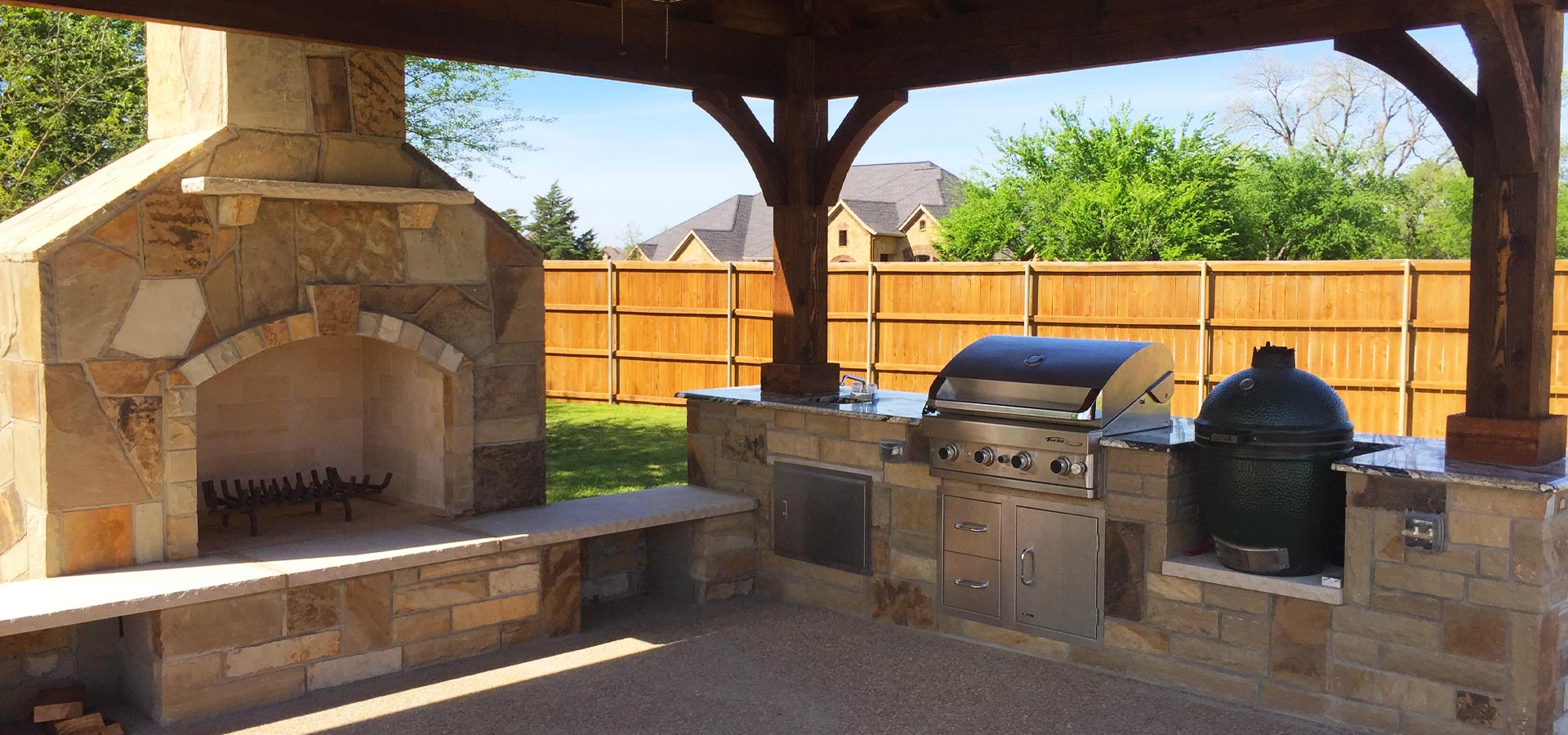 We go above and beyond to ensure we deliver high-quality pool services to all our clients in Mansfield. If you're looking for a fun and affordable way to transform your home's backyard, contact our team today at (817) 907-5677 for a free estimate.
Custom Inground Pools in Mansfield, TX
Many people don't know the benefits of having an inground pool, but you'll quickly realize it's a blast as soon as you have one. Here at Splash Away Pool and Spa, we can build you a custom inground pool large enough for the whole family to enjoy.
Also, adding an inground pool to your home's backyard is an excellent way to boost its curb appeal. Potential homebuyers in Texas are always looking for a way to escape the brutal heat.
Patio Pergolas and Outdoor Kitchens in Mansfield, TX
While building a pool on your property is a fantastic way to upgrade your home, we can provide a wide range of other assets to enhance the outdoor fun. Many of our clients enjoy having a comfortable patio pergola or outdoor kitchen to bring family and friends together for activities.
Our pool contractors here at Splash Away Pool and Spa can help you with everything from pool remodeling, installing an outdoor fireplace, and constructing an elegant hot tub big enough for the entire household. You can rely on our pool company to fulfill all your outdoor living needs.
Mansfield is one of the many suburban communities that make up the Dallas-Fort Worth area. Located in Tarrant County, Mansfield is a rapidly growing community mixed with rich history, a diverse population, and several attractions. With a population of just under 70,000, you get a good mix of city and small-town living.

You can spend time outdoors at Joe Pool lake, renting boats, fishing, or camping if you want to spend more than a day by the water. If you're looking for something even more outdoorsy, take a hike through the Elmer W. Oliver Nature Park.
Looking to add a pool, hot tub, or outdoor kitchen to your property? Feel free to contact our team today at (817) 907-5677 for a quote. One of our custom pool builders can provide you with more details and advise you on the right kind of pool for your property. Out of all the pool companies to choose from, Splash Away Pool and Spa is the one you need for your outdoor oasis.