Are you thinking of building a pool in your house? A pool can be a great feature for your home. It will not only increase the aesthetic factor in your outdoor but will also provide you with the much-needed respite and relaxation on a hot summer day. But in order to build the right kind of pool for your house, you will need a builder first. There are many companies that can help you build a pool. We, at Splash Away Pool and Spa, can be the right choice for your pool company. We are one of the most established and reliable companies which have been in this business for a long time. We can provide you with all kinds of inground pools, customized pools, fireplaces, as well as water features. We are known for our great durability, incredible designs, and our utmost dedication and commitment to all our customers. So, if you are based in areas like Mansfield, TX, Waxahachie, Glenn Heights, Ovilla, or Midlothian, then you can opt for us.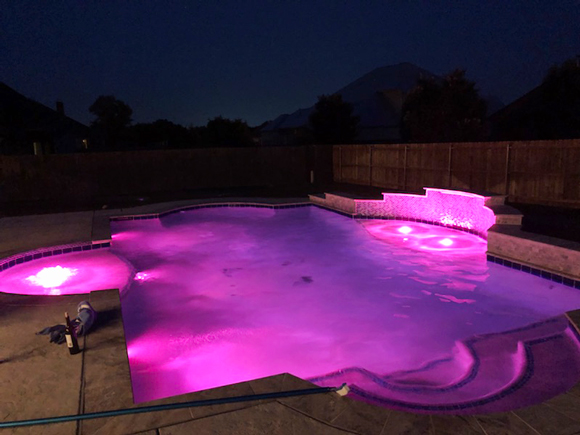 Here, we have put together a few questions to ask a pool company before hiring. Take a look.
What kinds of materials are available for the pool?
First of all, you should make sure that the pool is made of good quality materials so that it can last for a long time. That is why you should ask the company about the different kinds of materials with which they can provide you with the pool. The kind of strength your pool has will be determined by the materials it is built with.
How much will it cost to make a pool?
The next thing that you have to ask the companies about is the cost. You need to make sure that the pool will be affordable for you. That is why you must take quotes in advance and match it with your budget before making the decision.
So, after these answers, if you are interested in getting your pool built by us, contact us today.