Enhance the quarantine fun with your own pool. If you have been wondering what exactly to add to your backyard to make it entertaining and amazing, you should get custom pools. It would be great for your kids too. It is a great way to spend your summers in a fun way. While we are sulking because of the coronavirus pandemic, custom pools can actually change and bring joy to your weekends. If you want such services in Mansfield, TX, Glen Heights, Ovilla, Midlothian, Waxahachie, we, Splash Away Pool and Spa are here to help you. We provide pool renovation, modern pool installations, waterfall installation services, and more.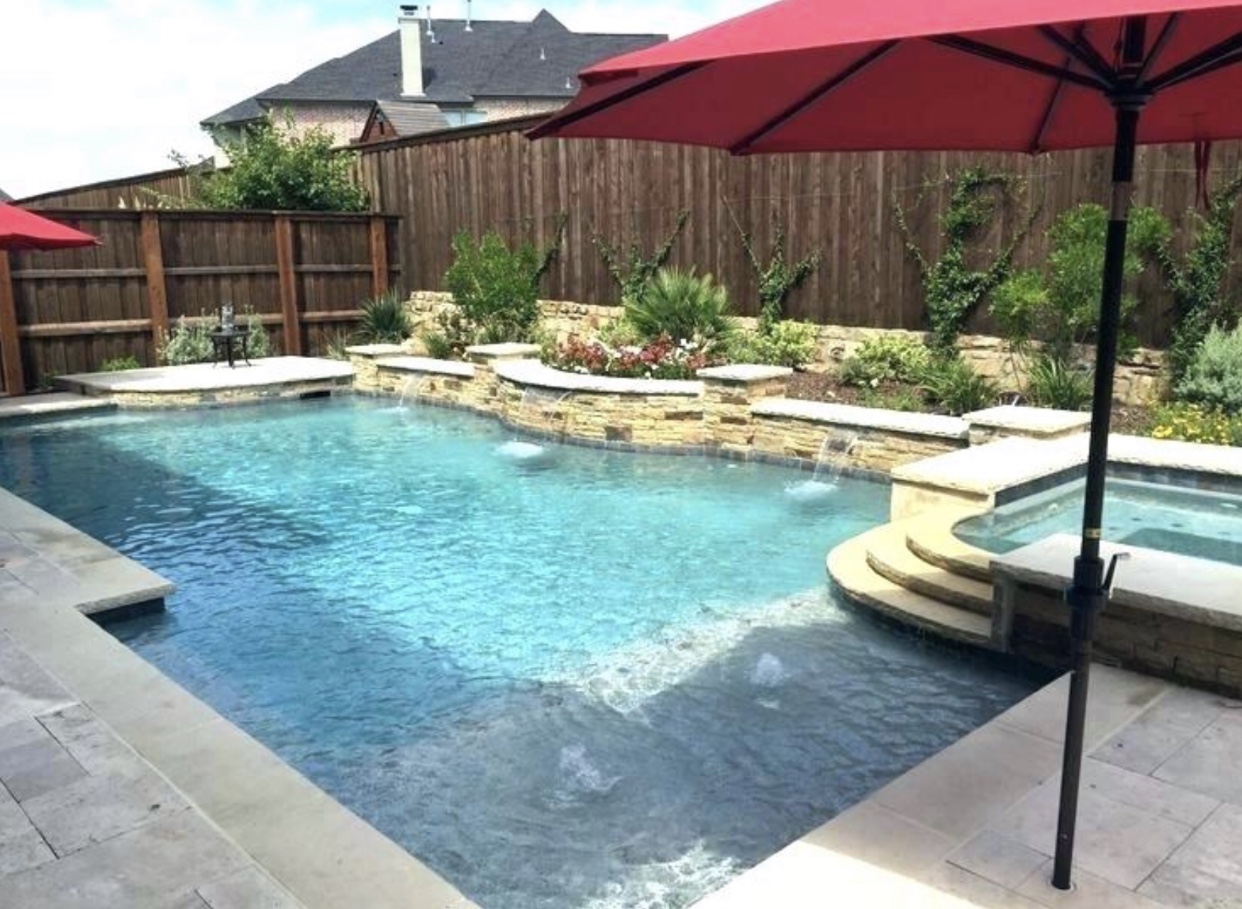 If you are still not sure, then kindly read the rest of this blog.
Mental and health benefits: Given the current situation, it is important that we spend some time working out. And what is a better form of exercise than swimming? It is a great way to relax your mind as well. Create an atmosphere of a resort with custom swimming pools. The entire family will be able to benefit from it.
Cleanliness: Sanitization has become so important these days. You can clean your own pool, which means there are no risks. Also, you can swim in salt water, which is better than heavily chlorinated water used in public pools. How amazing is it to sit beside your own pool without having to worry about germs and viruses? You can even bask in the sun and get some Vitamin D.
Privacy: Your pool will guarantee that you have the privacy that you have been looking for. Think about times when you will be able to throw a fabulous pool party for your friends as well! Such a great investment.
Adds value to your home: It is needless to say that the pool will enhance the value and appeal of your house. It would instantly turn it into a high-end property.
You will be able to control the design if you hire us. To get custom pools, kindly give us a ring.