Do you want to enhance your home outdoor? There are various ideas but if you want to do something unique, you should go for a waterfall. Not every house in the city will have a waterfall, right? That is why if you have the space for a waterfall, you should go for it either in your front yard or in your backyard. But you will also need to find a company for your waterfall installation. We, at Splash Away Pool and Spa, can be the right choice for you. We are an established and reliable company which has been in this field for more than 20 years now. We bring you a wide range of landscaping services, right from inground pools, custom pools, outdoor fireplace, outdoor kitchen, to even waterfalls, outdoor lighting, and so on. We are known for our great build, amazing designs, and highly efficient and dedicated services. So, if you belong to areas such as Mansfield, TX, Waxahachie, Glenn Heights, Midlothian, or Ovilla, then you can opt for us.
Here, we have put together a few reasons why you should always get your waterfall installation done by a professional. Take a look.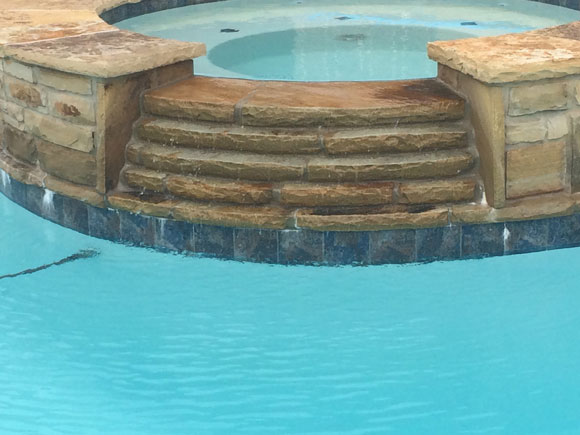 One of the most important reasons why you should hire a professional for this is because they have the right kind of training and knowledge in this regard which gives them amazing expertise on this matter. That is why you should not trust the amateurs with this kind of work because they do not have the background knowledge and experience that is required to carry out this installation.
Another reason why you should go for a professional is that you will be able to save a lot of money. When you go for an amateur, you will see that they will make a lot of mistakes for which you will have to hire someone again or might have to even buy a new waterfall because of the damages caused by them. This unnecessary expense can be avoided when you go for a professional from the beginning.
So, if you are interested in getting these installed by us, contact us today.