Are you blessed with a huge outdoor? Have you planned what you want to do with it? There are many things that you can try with your outdoor space but you should try to make it more creative and at the same time, do not make it clumsy. One such aesthetic and beautiful element that you can add to your outdoor will be a waterfall. But you will also need a professional company to help you with the waterfall installation. That is why you should hire us, at Splash Away Pool and Spa. We are one of the most established and reliable companies which have been in this business for a long time now. We can provide you with all kinds of inground pools, customized pools, outdoor fireplaces, and also water features. We are known for our impeccable taste and designs which match the personalities of modern homeowners along with our great durability and sturdy products. So, if you are based in areas like Mansfield, TX, Glenn Heights, Waxahachie, Midlothian, or Ovilla, then you can opt for us.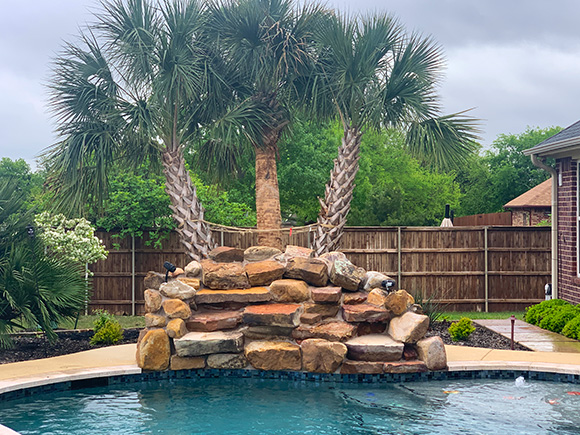 Here, we have put together a few reasons why you should opt for a professional for your waterfall installation. Take a look.
It is extremely important to look for a company that has the right kind of professionals to help you install the waterfall system. Professionals are well trained and qualified enough to carry out the installation process smoothly without any fault. That is why you should choose professionals for an export service.
You will also be able to save money when you go for a professional from the beginning. Amateurs do not know the process is thoroughly for which they might make mistakes. You might have to hire someone again for the same thing or even get your waterfall replaced if they damage the waterfall by mistake. Such mishaps can be avoided when you go for professionals.
So, if you are thinking of hiring us for your waterfall installation, contact us today.