5 traits about swimming pool contractors
Swimming pool contractors are professionals who design, construct, and maintain swimming pools. Splash Away Pool and Spa provides swimming pool contractors in and around Red Oak, TX, Mansfield, TX, Waxahachie, Midlothian, Ovilla, Glenn Heights.
Here are five key traits commonly associated with successful swimming pool contractors: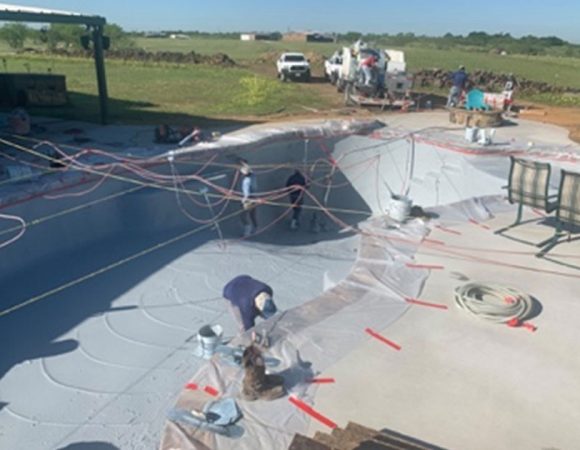 Technical Expertise: Swimming pool contractors should possess a strong understanding of pool engineering, hydraulics, plumbing, and construction techniques. They need to know how to build pools that are structurally sound, safe, and compliant with local building codes.
Creativity and Design Skills: A good pool contractor should have a creative eye for pool design. They should be able to work with clients to create aesthetically pleasing and functional pool designs that match the client's vision and the surrounding environment.
Project Management Skills: Managing a pool construction project involves coordinating various tasks and subcontractors, adhering to timelines, and staying within budget. Effective project management skills are crucial to ensure the project runs smoothly from start to finish.
Communication and Customer Service: Building a swimming pool is a significant investment for homeowners, so effective communication and excellent customer service are essential. Contractors should listen to their clients, address their concerns, and keep them informed throughout the construction process.
Attention to Detail and Quality: Quality craftsmanship is vital in pool construction. Contractors should pay close attention to detail, ensuring that every aspect of the pool, from the pool shell to the plumbing and electrical systems, meets high-quality standards. A well-constructed pool should be durable and require minimal maintenance.
In addition to these traits, swimming pool contractors should also be knowledgeable about local regulations, safety standards, and environmental considerations related to pool construction. Building a swimming pool involves a combination of technical skills, design expertise, and strong project management capabilities to deliver a successful project to satisfied clients. Please call us without any hesitation.