5 Traits to Look for in Swimming Pool Contractors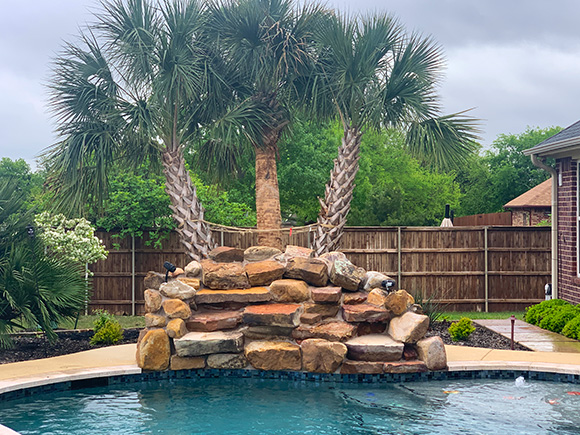 When evaluating swimming pool contractors, there are several key traits you should consider to ensure you choose a reliable and skilled professional. Splash Away Pool and Spa has the best swimming pool contractors in Mansfield, TX, Waxahachie, Red Oak, TX, Ovilla, Midlothian, Glenn Heights.
Here are five important traits to check:
Experience and Expertise: Look for swimming pool contractors with a proven track record and extensive experience in the industry. Ask about their years of operation, the number of pools they have built, and if they specialize in any specific types of pools. Experienced contractors are more likely to deliver high-quality workmanship and handle any challenges that may arise during the construction process.
Licensing and Insurance: Verify that the swimming pool contractor you are considering is properly licensed and insured. Licensing requirements vary by location, so check with your local licensing authority to ensure the contractor holds the necessary permits. Additionally, confirm that they have liability insurance and worker's compensation coverage. This protects you from any potential liability in case of accidents or property damage during the construction phase.
References and Portfolio: Request references from previous clients and take the time to reach out to them. Ask about their overall experience with the contractor, the quality of work, adherence to timelines, and any issues encountered. Additionally, review the contractor's portfolio to get an idea of their design style and the range of pool projects they have successfully completed. This will help you assess their craftsmanship and determine if they can meet your specific requirements.
Transparent Communication and Contracts: A reliable swimming pool contractor should maintain open and transparent communication throughout the entire process. They should listen to your ideas, provide constructive feedback, and address any concerns or questions you may have promptly. Additionally, they should provide a detailed contract that outlines the project scope, timeline, cost breakdown, materials used, and any warranties or guarantees. Clear communication and a comprehensive contract will help prevent misunderstandings and ensure a smooth working relationship.
Reputation and Reviews: Research the contractor's reputation in the industry and among previous clients. Look for online reviews, ratings, and testimonials on platforms like Google, social media, and specialized review websites. Pay attention to both positive and negative feedback to get a balanced perspective. A contractor with a solid reputation and positive reviews is more likely to deliver satisfactory results.
Remember, choosing the right swimming pool contractor is crucial for a successful pool installation or renovation project. Take the time to thoroughly assess their experience, credentials, communication skills, and reputation before making your final decision. Please call us without any delay.