Are you someone who wants to enjoy the southern summer in your pool or wants to spend a nice winter evening by the pool? Splash of a pool and spa is a well-known pool company that has been providing turnkey services in providing luxury Oasis. Our team of professionals is highly educated, knowledgeable, and experienced in designing, building, or remodeling your pool. Being a family-owned and operated business, we treat each of our customers as our own and serve them with an equal amount of enthusiasm and dedication. We are the most preferred choice for the people of Waxahachie, Mansfield, TX, Glenn Heights, Midlothian, and Ovilla because when they dream of it, they know that we can build it.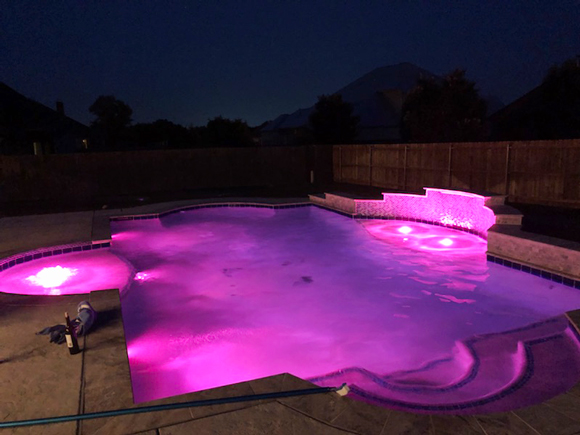 Below we have mentioned 3 common pool services offered to you by Splash Away. Take a look.
if you already have a pool at your place but you're not completely satisfied with 8, let our professionals give your pool a new look. We even provide green energy-efficient pools which will save you thousands of dollars in the long run. With upgraded elements like slides or saltwater filters, efficient LED lighting, and an operation control facility from your smart devices we can give your pool a new look.
Our company provides custom pool building services like 3D designs, lighting features that'll instantly uplift the look of your pool. Lighting is the most common addition asked by many of our customers while designing their custom pools.
There are quite a number of additional features like waterfall, saltwater filter, energy-efficient LED lighting under the pool that our company offers to our customers we even provide scuppers, rock waterfalls, and fountain bubblers for your custom inground pool oasis.
So, if you are looking for a professional company to customize your pool area at your place, you can get in touch with us at 817- 907- 5677.