5 reasons why you must choose the right swimming pool installation company
Choosing the right swimming pool installation company is crucial to ensure a successful and hassle-free experience. Splash Away Pool and Spa is a leading pool company in Red Oak, TX, Waxahachie, Mansfield, TX, Midlothian, Glenn Heights, Ovilla and surrounding regions.
Here are five reasons why selecting the right company matters: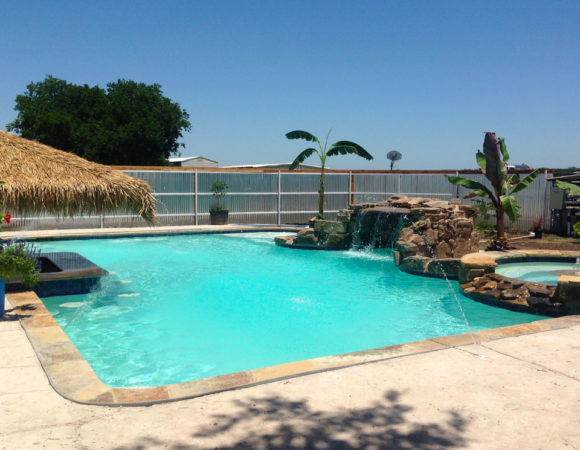 Expertise and Experience: An established and reputable swimming pool installation company will have a team of experienced professionals who understand the complexities of pool construction. They will be well-versed in local regulations, zoning laws, and engineering requirements, ensuring your pool is built to the highest standards.
Quality of Work: A reputable company is more likely to deliver high-quality workmanship. They will use premium materials, advanced construction techniques, and modern equipment to create a durable and aesthetically pleasing pool that stands the test of time.
Customization and Design: The right company will work closely with you to understand your vision and design preferences. They will offer a range of design options, materials, and features, allowing you to customize your pool according to your unique needs and style.
Timely Completion: A reliable company will provide a realistic timeline for the project and strive to complete the installation on schedule. This is important, especially if you have specific deadlines, events, or seasons in mind for pool usage.
Customer Satisfaction and Reviews: A reputable company will have positive reviews and testimonials from satisfied customers. You can research online, ask for references, or speak to previous clients to gauge the company's reputation and level of customer satisfaction.
Bonus Reason:
Warranty and Support: Choosing the right company often comes with the benefit of warranties and after-installation support. This means that if any issues arise after the pool is built, the company will be responsive and willing to address them in a timely manner.
Remember that investing in a swimming pool is a significant decision, both financially and in terms of the impact it will have on your property. Taking the time to research and choose a reputable and experienced installation company will ensure that you receive a high-quality pool that meets your expectations and provides years of enjoyment. Please call us without any hesitation.