Are you seeking a solution to make your outdoor living experience more enjoyable? Do you want to give your deck or patio a facelift to make it more appealing to the eye? Do you require a location where you may store your excess potted plants? Well, there is one simple way to satisfy all three of these goals. Construct a patio pergola. A pergola is a basic structure that can completely convert your backyard into an inviting outdoor living place. Pergolas, which are often designed with roof beams and vertical beams without a solid roof or walls, may appear to some people to be unfinished structures. So, here are the three features that you can gain from patio pergola: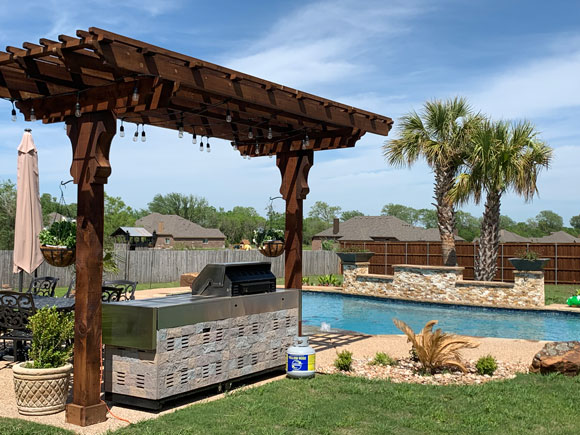 A pergola may add definition to your backyard by creating a defined space. You may build a dining area or an entertainment lounge, which is useful if you don't have access to a deck or patio.
If you don't want to be on display while enjoying your outdoor space, a pergola is a way to go. Although it is an open structure, you can add drapes, latticework, or screens to one side of the pergola to offer privacy.
They provide shelter and protection from the elements. If you have a natural ceiling constructed of climbing flowers, you have an instant outdoor lounge to relax in.
Splash Away Pool and Spa use automation systems that provide pool owners complete control over their pool ecosystem, including pool pumps, heating, sanitizing, water chemistry, water features, and lighting – all with the touch of a button from anywhere in the globe. We'll match your desired style with materials that will last for as long as you own your pool. We always use the highest-quality pool equipment with the best warranties and client satisfaction records. Waxahachie, Mansfield, TX, Midlothian, Glenn Heights, and Ovilla areas can opt for us.