How beautiful is an outdoor cabana, which can not only bring in privacy but can also reflect your personal taste and style? You can get it done by us, the team of Splash Away Pool and Spa.
We have a team of expert cabana makers who provide services in Glenn Heights, Mansfield, TX, Waxahachie, Midlothian, Ovilla. You can relax in the cabana while watching over the kids. It is the perfect outdoor shade. So if you have finally built a pool, it is time for a cabana as well!
Perfect for enjoying the summers, a cabana can bring so much life to your yard.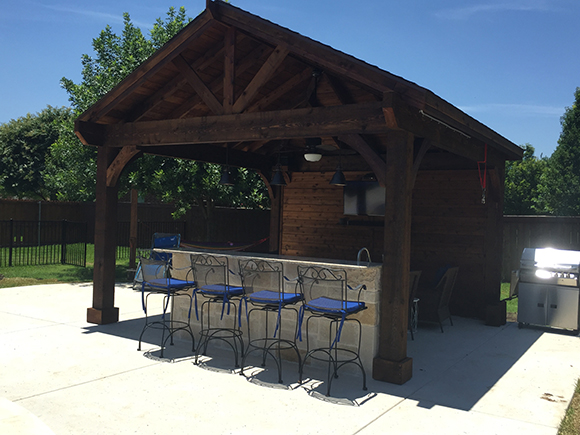 In this blog, we are going to talk about some amazing outdoor cabana ideas that can inspire you. If you already have an idea in your head, consider these options too. And if you are confused, then read on.
This is perfect for a small family. It is not really traditional as it includes the open feel of a pavilion. It will lighten up your outdoor space with its innovative design and practical benefits. It is perfect for a luxury house.
Another option that you have is the traditional style cabana. If this suits your personal choice, then go ahead. It allows privacy, shade and is perfect for your backyard. This will surely enhance your property value as well. It is undoubtedly one of the most popular ones.
This pool house design is unique and is perfect for your villa. It is smaller and might suit your lifestyle and taste as well.
So these are a few designs to inspire you. You can get it done by us and we promise to turn your poolside into a little piece of wonder!
What's your cabana-style pick? Let us know so that we can start working on yours.