Are you planning to do a few renovations in your house? How about upgrading your backyard with a fountain or a waterfall, adding a few lighting features, you might even get swimming pool area which might even raise the value of your home if you ever want to sell it later. Splash Away Pools and Spa is a family owned and operated business which specializes in custom pools, outdoor kitchens, patio pergola, and many more such remodeling and renovations. We take great pride in the fact that all of our pools are "green energy efficient" and they come with energy efficient LED lighting, controls and operation from your smart device, and also a customized salt water filter system installation. We have our offices in and around the regions of Glenn Heights, Mansfield, TX, Waxahachie, Ovilla, and Midlothian .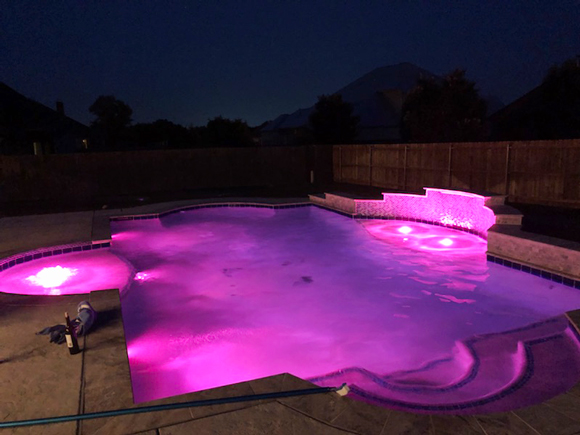 Below we have mentioned a few common ways we go about building custom pools. Take a look.
Visiting this site, evaluating it, and getting the proper measurements are very important when you're going to customize your backyard. It will be easier to go by your list of requirements and the customer fed designs once we have the measurements of the available space. Then as per your lifestyle and various other requirements we can customize your backyard Oasis.
Our team of designers will sit down with you and go over the desired features and if any other modifications are needed in full detail until you are completely satisfied. Then we start the construction pay attention to every detail and there will be an onsite manager inspecting every phase of the construction. We have a reputation of finishing a project on time with the finest pool equipment that will exceed your expectation.
So, if you're looking for professionals to build a custom pool at your backyard, you can give us a call at 817- 907- 5677.